Welcome to Math Game Monday from my brand-spanking, newly-redesigned, beautiful blog!!
Can you tell I love it?
Like really LOVE it!
I want to take a second to give one more shout out to my designers.
Dina from
peachi designs
on Etsy created that adorable little 'mini-me' up there! She was so fast and friendly to work with and I highly recommend looking her up if you need custom graphics, or just to check out the great products already posted in her store!
The actual blog redesign was handled by the ladies at
Honey Bunch Blog Design
! Somehow they took my ramblings from my crazy head and turned them into exactly what I was looking for!! They were so easy to work with and always there to answer my questions. Such a sweet group of gals! If you're in the market for a new blog design, you can't go wrong with HBBD!!!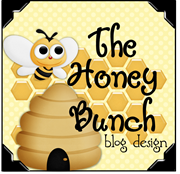 NOW...on to Math Game Monday!
This week I'm sharing a Boggle-style game I created this summer,
Math Marvel
.
This 24-page Boogle-inspired packet comes with full-sized as well as student game boards.
Basic rules are like Boggle's rules. No number used twice. Can move horizontally, vertically, and diagonally, but all game pieces must be touching in order to make a move. No jumping around the game board or doubling back allowed.
Some student game boards can be cut in half-sheet size, while one style is meant to be left together and both sides used by the same student/pair.
There are options for black-and-white printing as well as 3 different color options.
There are 2 complete game variations included.
Print only what you need and keep the rest saved in case you need a different version later.
One would be for younger students where they are asked to create their own problems using certain symbols allowing for differentiation.
The other would be more appropriate for older students where they are given and answer and must create as many problems as possible to reach the given answer.
Positive and negative integers and positive and negative squared integers are provided as game pieces.
I included the basic math operation symbols, including the equal sign for students to be able to manipulate on their work area if they are having difficulty seeing the solutions on the full-sized game board.
I also included more advanced symbols such as the square root symbol, absolute value bars, parentheses, and 2 variables to again differentiate for higher-ability students. They can manipulate the pieces to help them check the problem before recording it.
There are also blank game pieces included.
For the game pieces, you can choose to print black numbers and symbols on white or color paper, or you can print in reverse with the main area being black and the numbers and symbols showing through as the color of paper you chose to print on.
**I would highly recommend a 1-1/2" Round Paper Punch for cutting out the round game pieces.
For best results, print on cardstock and laminate before cutting out and allowing students to play.
This could be used with whole-group, small-group, as review, practice, for center time or early finishers.
Hits on much-needed critical thinking skills!
With all the options, blank game pieces, and differentiation built in, the sky is the limit for Math Marvel.
This will work from the youngest to the oldest student!
Click on either of the images above or
HERE
to go to my TPT Store. You can download a FREE preview before you make up your mind to purchase!
I'll give away the entire product to the first TWO readers to comment and leave an email address!!
Enjoy :)