Absolutely unbelievable!
Somehow Sammons has done it again and caused this to be my favorite chapter yet!!!
Last week, I shared how doing small-group teaching on a regular basis was something I've always wanted to implement in my classroom, but just never had...mostly for logistical reasons.
Having Math Workshops, or what some may refer to as centers, happening regularly is another long-time classroom desire.
I have done centers a few times in the past, but always felt the need to rush each group along so that we could complete the entire rotation that day. And what do you do if one center isn't as long as the others, or you have a really fast-working group, or a really slow-working group???
This chapter gave me a whole new insight to getting this set up and working in my classroom!
I already do lots of hands-on stuff because I think students need it...even in middle school, just like Sammons said.
I already use math journals.
I already do math games and fun stuff.
I have my students make note cards and review them.
The BIG difference is that it's usually done with partners and small groups working all at the SAME time on the tasks instead of breaking it up into centers, or Math Workshop!
It makes perfect sense though. I can see students being more focused and on-task, maybe even more orderly if several tasks are taking place at the same time. Why this makes perfect sense to me instead of sounding like added chaos it totally beyond me...but it just does!
I also think my students would enjoy this set-up much more, especially if they realize they are going to Math Workshop Stations that are geared for their specific needs until it's their turn to come back to small-group instruction with me to work on even more specific needs they have.
They will likely see this as me, the teacher, being more concerned about them. Even though I'm already completely consumed by them being successful and comfortable in my classroom, they may not always perceive it that way with my current set-up.
This is going to be a win-win for all of us!!!
The chart on pages 188 - 189 will likely end up falling out of my book because I plan to look at it just that much! In fact, I may just have to take them out and out them in a sheet protector for safe keeping.
Every time I write about Guided Math, I can feel the excitement growing as all these great ideas flood my brain.
If you are following the book study, reading along, or maybe you read it before, I hope you were able to feel much of the same excitement!
As always, there are hosts for this chapter that you can check out for more information and other teachers' insights.
You can also link up your own blog post so other teachers can visit your post.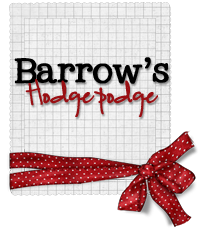 {There will be a second post later, since I missed posting this one yesterday...I took a much-needed break! Be on the lookout for some great stuff coming up this week. I have two BIG announcements that I think you'll LOVE!! Here's a hint for one of them.}
Enjoy :)
Making It {and smiling},