Just in case you need a little more appreciation for the week,
Teaching Blog Addict
is hosting a FREEBIE Link-Up! Get this...you can join in, too, even if you're not a TBA Author!!!!!
Head over to check out my contribution, the 47 other contributions at the time of this post, and feel free to link-up one of your own freebies!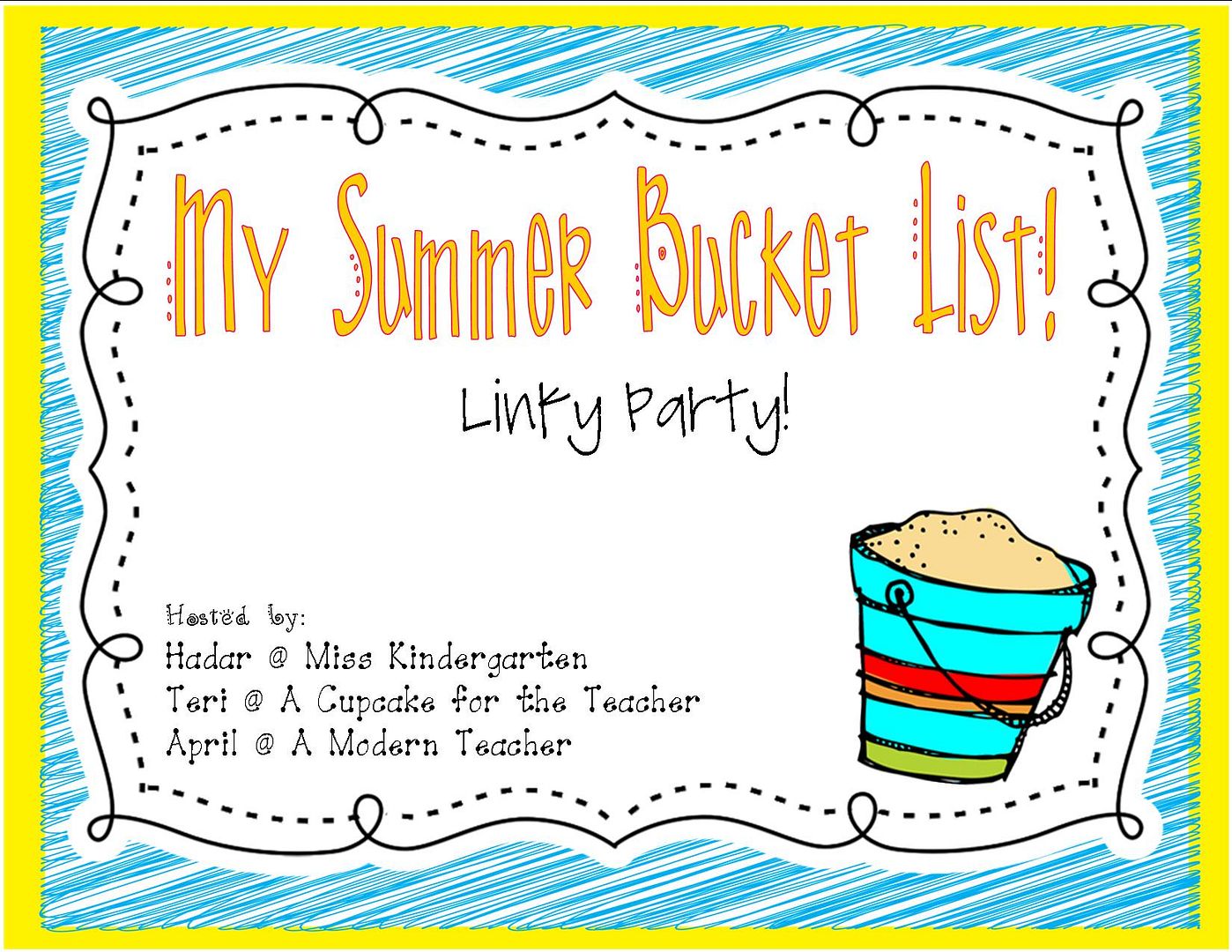 I'm linking up with Hadar from Miss Kindergarten, Teri from A Cupcake for the Teacher, and April from A Modern Teacher for a super fun Linky Party called My Summer Bucket List!
So here's My Summer Bucket List:
I will definitely be sleeping later than 4:30 AM!
I'm flying to New York City for the BlogHer Conference!
I'm going to tackle my Office...and WIN!!!
I'm also going to defeat the Crafty Clutter!
I'm going to Skydive with my 2 Science curriculum gals!
I'm going to have a blog re-design for my 1st Blogiversary...hopefully by...I don't want to spoil the surprise yet!
Most importantly, I'm going to spend lots of awesomely fun time with my family and my fur babies!
{My Husband and me}
{My 3 sons {The big ones} ~ Ben, Austin, and Dylan; with 2 of my nieces ~ Francesca and Alena; and 1 of my nephews, Caden}
{Another nephew and niece, Maddox and Mackenzie}
{Our GSD, Luger ~ now 6}
{Our Great Dane, Piper ~ now 2; Chihuahua, Spencer ~ now 7; Pekingese, Gidget ~ now 10}
Enjoy :)
Making It {and smiling},